On Call, After Hours, 24/7 Emergency Plumbers
Call 702-655-5214 for Emergency Plumbing Repair in North Las Vegas. At Butter Plumbing, we have plumbers on call and standing by to take care of your emergency plumbing needs. 24 hours a day including weekends and holidays. Broken pipes? Flooded basement? Clogged, leaky drains? We can help. For over 25 years, we have dutifully served the Las Vegas, NV community, ensuring that our customers have everything they need to keep their homes comfortable and convenient. We are locally and family owned and operated, and our plumbers pride themselves on their ability to troubleshoot problems and install new products with ease, 24 hours a day! Call us today at 702-655-5214.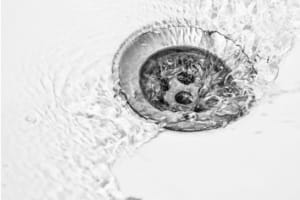 If you are looking for a 24/7 emergency plumbing service in Las Vegas, NV, then look no further than Butter Plumbing. Our experienced team of plumbers can provide around-the-clock services to solve all your plumbing needs. Whether it's a sudden pipe burst or an after hours plumbing issue, our team is available to assist you with the necessary repairs and maintenance. With years of experience and cutting edge technology, we are confident that our services will exceed your expectations. So don't hesitate to contact us whenever an unexpected plumbing issue arises. We guarantee satisfaction with every job that we do!
Plumbing Emergencies
Our team will provide you with helpful advice and tips to prevent future plumbing problems. From inspecting pipes for potential leaks to offering maintenance services, we are here to make sure your plumbing systems are functioning properly at all times. Contact us now for 24/7 emergency plumbing services in Las Vegas, NV! We look forward to hearing from you soon.
For any after hours or emergency plumbing needs in Las Vegas, NV, trust the experts at Butter Plumbing. Our experienced team of professionals is standing by and ready to assist with all your plumbing needs, no matter how big or small.