North Las Vegas Boiler Installation & Repair
While boilers are generally quite reliable and durable, they are not immune from problems. Just like any other piece of machinery, they need to be regularly maintained, and will occasionally require repairs. Whenever you find yourself in need of Las Vegas boiler repair and maintenance, give Butter Plumbing a call. Our technicians know boilers inside and out and we'll have yours fixed before you know it. If your boiler needs to be replaced you can also count on Butter Plumbing to be your boiler replacement and installation experts as well! For over 25 years we are locally and family owned and operated, and our plumbers pride themselves on their ability to troubleshoot problems and install new products with ease.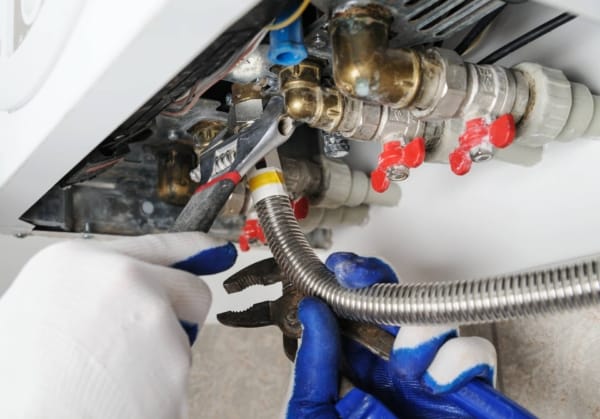 Residents in North Las Vegas looking for boiler installation, service and repair should consider calling Butter Plumbing. Boiler installation is not an easy task and requires the knowledge and expertise of a certified plumbing technician to ensure that everything is installed correctly. Our professional plumbers provide boiler services such as cleaning, maintenance, inspections, troubleshooting and repairs to keep your system working efficiently.
With regular maintenance checks and inspection visits from our team you can be sure that any potential issues are spotted early on before they become more serious problems. This can help save money by avoiding costly emergency repairs or replacement costs in the future.
If you require emergency repair services for your boiler, we are available 24/7 for emergency boiler repair. We'll be able to diagnose the problem quickly and provide the necessary repairs. By relying on the boiler professionals for installation, service and repair, you can rest assured that your boiler is being taken care of safely and securely. Call the professional plumbers at Butter Plumbing today to learn more about our boiler services.