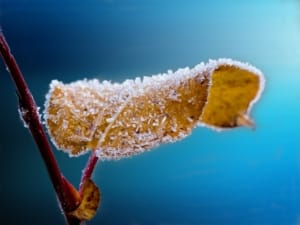 Now that the cold season is here, it is imperative that you safeguard your irrigation systems from backflow by covering up your Pressure Vacuum Breaker (PVB). These brass valves are likely to crack, split or even explode during a cold weather freeze, thereby wreaking havoc on your water bill and can even cause damage to your home or landscaping.
No one enjoys finding their pipes frozen, leaking, cracked or exploded. Here's what to do to keep that from happening at your home or business.
Take preventative measures to protect these PVB valves. A few minutes to prep the PVB for the cold will go a long way in saving you time and money. Protect the valves against freezing, bursting and the wind by covering them up with insulation tubes, hose faucet covers, PVB insulation pouch, cloth, taping, etc. It takes minimal effort and will give you peace of mind and save you the grief of having to call Butter Plumbing to have us replace the damaged Pressure Vacuum Breaker (PVB).
If you already see cracking, leaking or damage, it is too late for preventative measures. The best way to proceed is to call us immediately and have one of our skilled technicians replace the Pressure Vacuum Breaker (PVB). However, you will be better prepared for next winter season, and will know how to prevent this problem from happening again.
So please, keep in mind, when the temperature dips below freezing, or the wind chill drops the temperature below 32 degrees, to cover your water pipes and protect them from freezing over during the cold winter months in Las Vegas.
If you think you have a leaking pipe or PVB issue, call Butter Plumbing today at 702-655-5214. Our trained technicians are ready to help!